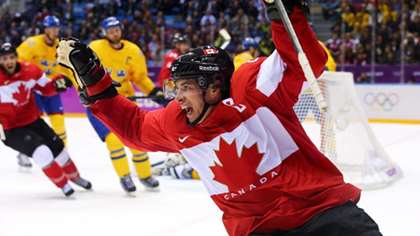 In the only Olympic contest which really matters (hey I'm Canadian) we won Gold!!! No surprise but lots of nail-biting, and a few interesting facts in these hockey Olympics:
Canada won (yes that's interesting)
USA, Russia have no medals. In many people's opinion, USA empty-handed was not supposed to happen, indeed a surprise.
Latvia beats the Swiss team then loses 2-1 to Canada - and only 2-1. What an amazing performance by this goalie.
Carey Price played over 150 minutes without letting one go in the net. Locally you have 2 types of folks, those who love having Carey in the nets and those who claim we should have kept Halak a few years ago. Guess the team made the right choice.