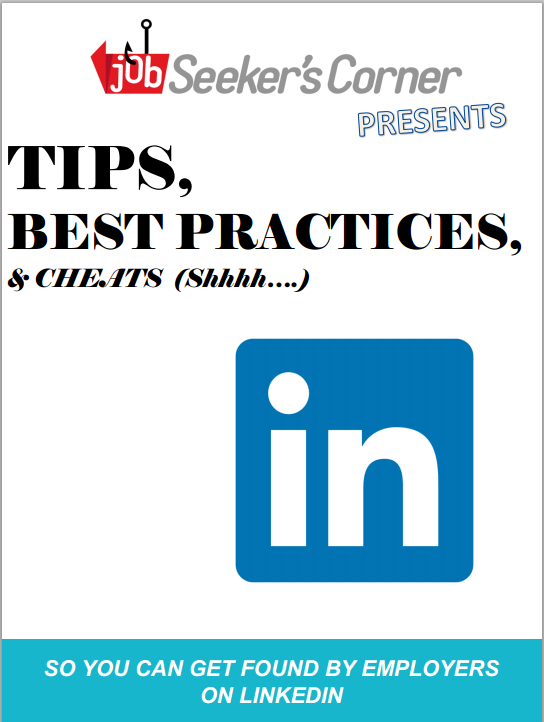 My buddy
Alex
(and we actually met through LinkedIn) has published a free document to get the most out of LinkedIn when you are looking for a new job.
It's full of good stuff if your profile is on the "light" side. If you don't advertise yourself, they can't find you. And recruiters are all on LinkedIn. Simple, no?
Grab your free copy by clicking here
.